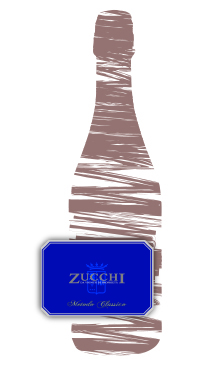 METODO CLASSICO Lambrusco di Sorbara D.O.P.
Grape blend: 100% Lambrusco di Sorbara.
Description: red Dosage Zéro, sparkling wine, Classic Method.
Maturation sur lies: 26 months.
Vinification: our classic method is the product of an unremitting quest in the vineyards as well as in the cellar. The grapes are hand-picked and placed in small crates, they undergo a short period of cryomaceration for 12 hours; the must obtained is only free-run juice. After the alcoholic fermentation takes place and malolactic fermentation, after the re-fermentation takes place in the bottle for 26 months; then disgorgement is carried out without the addition of liqueur d'expédition.
Tasting: brilliant ruby red color, varietal, territorial; become fully manifest in a fresh and ample mouth, with a taste that is fresh, savory and easy to drink.
ETICHETTA BIANCA
RITO
INFONDO
MARASCONE
ETICHETTA GIALLA
VINO BIANCO