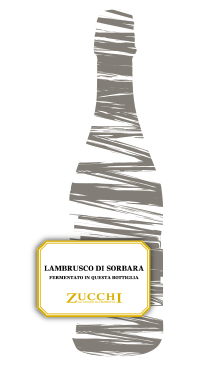 INFONDO Lambrusco di Sorbara D.O.P.
Grape blend: 100% Lambrusco di Sorbara.
Description: red, dry semi-sparkling wine, obtained by the natural second fermentation in the bottle.
Vinification: the traditional Lambrusco, when the machinery for the production of semi-sparkling wines do not exist. Alcoholic fermentation takes place into stainless steel storage tanks under controlled temperature. After the re-fermentation takes place in the bottle, when the second fermentation is complete the wine is aged, a lengthy process of maturation occurring in the bottle.
Tasting: a ruby red colour with purplish tinges, the wine has floral and fruity aromas of strawberries and raspberries. Body and acidity are obvious, and most importantly, balanced. Long, vigorous and harmonious length in the finish.
METODO CLASSICO
RITO
ETICHETTA BIANCA
MARASCONE
ETICHETTA GIALLA
VINO BIANCO